Tuesday March 31st 2020
The house got a deep clean today. All furniture polished, floors stripped, fabric waterboarded and rugs publicly whipped. The recycling bins are now twice as full as they can take, tottering like Stonehenge due to imaginary collection days -First World problems again, ah how we've missed you.
Although a little disconcerting. Are we ever going to see binmen again? Is it a sign of things to come? It starts with a lack of attention to recycling categories and ends in shooting crazed Terminator grannies from the roof of a local mall.
The govt issued a missive quickly mentioning something about power outages mid-cough, and that we should maybe expect them [/cough]. The minute the internet goes down there'll be rioting I'm sure. People running into Dixons and trying to grab all router shaped boxes, fusilli phone cords, then eyeing up radios and satellite dishes. Like an 80's disaster movie when they need a looting scene (smashed plate glass, carnival atmosphere, Black dude with shades nodding to a ghetto blaster).
People are getting fed up of queueing to get into the supermarkets, like exclusive clubs for tracksuited, standoffish couch potatoes, leaning on their trolleys. No one bothers dressing up anymore, which is unlike London, where putting on the lippy to take the rubbish out is a thing in certain circles. And once inside, the exclusivity demands attention -make sure to browse leisurely, maybe take a few selfies with the bogroll, smell every brand of air freshener and try on all the XXL cardies. While the people outside are now heckling NHS staff who get to skip the lines, as was done in Liverpool to a crying nurse after her 13 hr shift. They're also liable to share fake news that kids will be banned from Asda (dear heaven of God), and that early hour for the aged is game for anyone sporting a sudden limp, or Jim Carrey style impersonation of a chimpanzee. One week in and people are starting to lose their shit.
So the news is Europe has a new dictatorship a la Hungary, approving Viktor Orban's new emergency grip over power worse than the Communist dictatorship, but in a much more Far Right kinda way, including 8 years prison for being an upstart, and hot on the heels of his previous gem making it an offence to help undocumented migrants. Meanwhile India (the new name for the country is Meanwhile India, it's reached that stage of geopolitical power where you can't keep ignoring it, despite most of the people in the world being them) has seen its online youth organise mass food and cash handouts to the millions of migrant workers, many trapped between states and attempting treks of hundreds of km. Although the govt offers free food, shelter and cash, it's harder to come by on the road.
In the US things are hitting the part of the curve that climbs exponentially, infections in line with the politicking, which is reaching ear screeching levels between left and right as hospitals take the strain, and the long-suffering populace battles through the confusion, pistols at the ready. An aircraft carrier, now stranded in Guam is radio'ing for help as its 4,000 sailors get cosy with corona.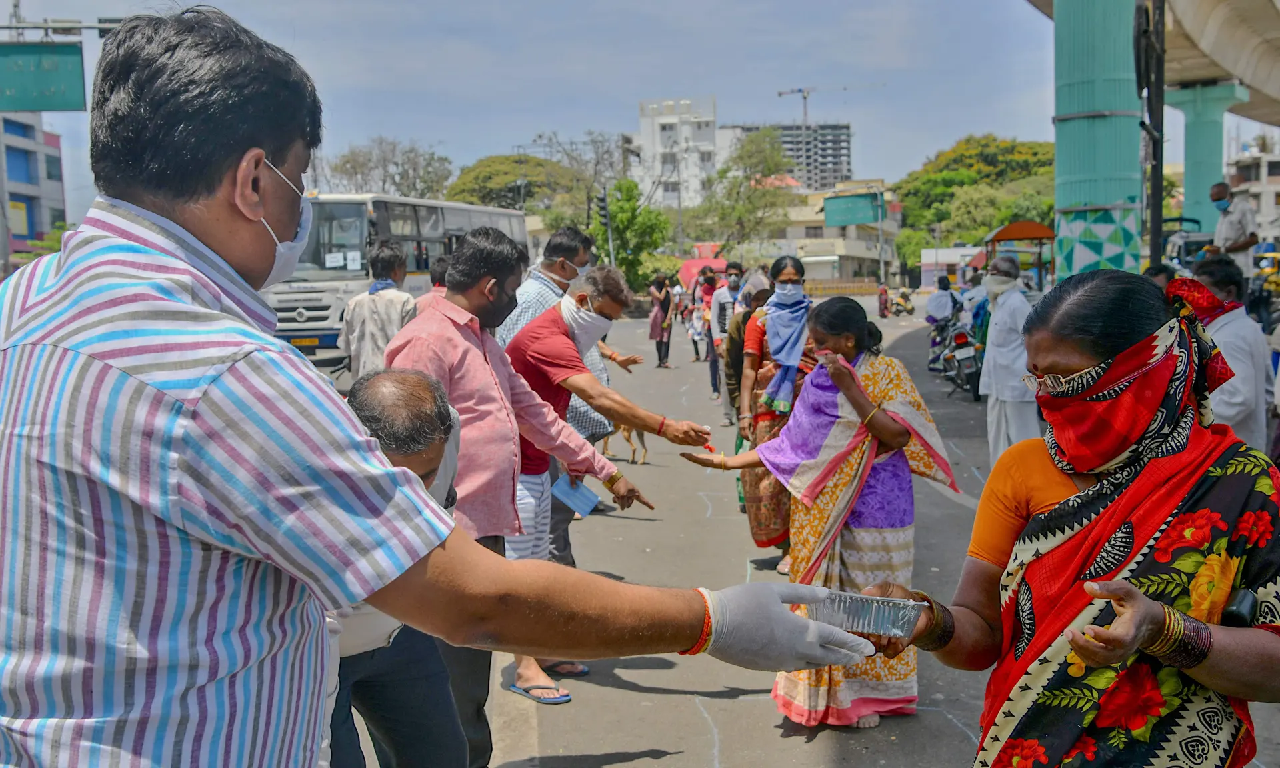 Over 900 died in Spain today, beating Italy for the first time, as it did China's amount of infected. East Asia is now locking down the air routes, and closing all borders as reinfection stalks the recovery, several provinces in China, reentering lockdown. While the US is offering Venezuela a lifting of sanctions so it can get access to the lifesaving meds and equipment it could easily afford – just so long as they get rid of Maduro hold new elections, and thus give US access to the world's largest oil reserves, which sounds suspiciously like a mega ransom to me, and a country using death threats as an opportunity. Shocker! People are already massing at the Colombian border, now closed.
Oh and the stock markets have fared their worst since 1987 in this quarter, the Dow Jones down by 23% and FTSE 100 by 25%. Meanwhile, India is attempting a herculean task: to trace tens of thousands of people at risk of infection from a 'super-carrier', a 70 y.o. preacher returning from Italy, now deceased who flouted govt advice and attended a local festival back before they were banned. 550 came into direct contact with him, which has led to 40,000 people in 21 villages now quarantined. I mean seriously, one righteous fucker in the mix and the entire district now feeds through hamster nozzles.
A 13 year old boy in Brixton with no underlying conditions has just died, making him the youngest in the country, but not unheard of. Apparently 1 in 30,000 infections in his age group will succumb. The kid was born in 2007 for Chrissakes. He would have been a 5 year old, just starting to learn football by the time of the 2012 Olympics in his home city.
He started showing symptoms on Thursday, and was rushed to hospital for breathing problems. By Friday he was on a ventilator, then an induced coma, and died in the early hours of Monday morning, just 4 days after his first symptoms. So contagious is C-19 his family weren't allowed to be with him in his final moments. His name was Ismail Abdulwahab.
A 19 year old died on the same day, once again with no underlying health conditions and 'very healthy' succumbing just 30 minutes after being taken to hospital -once again after a few days of symptoms, and only a few hours after his condition worsened. Post mortem was fulminant (meaning sudden, explosive and severe) pneumonia. His name was Luca di Nicola.
According to data from China the young may be more protected normally because of differences in immune systems -newer, fresher, more likely to overcompensate perhaps (although this shouldn't really change things with this infection). Older people, who've had more experience with other coronaviruses react with a time-worn attack plan, but this version is different from the others, and may be affecting the reaction negatively, making the immune system attack the body alongside.
Oh, and facemasks. All that official, widely spread malarkey about them being ineffective was meant to be a salve to reserve them for essential workers, but those absolute gems of community who choose to stockpile everything then sell them off eBay got them anyway. While China had been telling people to wear them from the start as precaution, arguing it was airborne back from Feb 8th (something quite hard to prove but that a Shanghai team were convinced). Infection rates can be up to halved using them appropriately. Ah well, shucks. It didn't help either that when accepting Chinese masks (and test kits) up to 70% of them were ineffective, thanks to some eminently dodgy new companies in Shenzhen, which are now under investigation, not just for jeopardising foreign contingency plans, but China's too.
People, govts are inept and predatory, and society burns far too quickly. Design by committee, so endemic among democracies and First world individualism -global bastard for wrongly signposted ways, diabolical bureaucracy, stolen misallocated funds, confusing media campaigns and bad graphic design -is now proving deadly.
This I'm sure will be the Autumn/Winter look by next year, or possibly Friday.
On the home front, it's been everyone in the house. Strumming from room to room and scrolling, then the cleaning blitz before more of the same. An occasional Netflix session, a phone call here and there, and endless tappety on the laptop. I mean the internet is hard to compete with. Tell a time traveler from the 1950s about this day and age, and the most confusing thing will be the fact you have a rectangle in your pocket that holds all the information in the world, but you use to look at kittens.
I mean just look at the options, for the uninitiated, the unmotivated, the un-arsed. The ones who don't wake up in a ray of light, bursting with energy (seriously who TF does that?). Who don't have a home gym/ yoga session to throw themselves into with Joe Wicks. Who don't cook well, recipe books n everything. Who don't have gurning, sun flared children for countless hours of fun and board games and reading re-mortgaging leaflets.
Life has become smaller, noticing the littler eddies in this leaking tap of existence. The new toothpaste is leaving bright blue detritus in the sink, like tiny, stubborn anemones. J has put a battery into one of his antique clocks in the living room, and it ticks infernally (every half second) like a time bomb. A sleeps with his earphones now, and iPhone hugged, like a warm, fascist teddy bear. I've stopped changing T-shirts, day and night for about 2 days a pop, and stopped caring. I need to cut my toenails. It's all starting to drift; I'm going to have to unplug. With nothing to report but the reports. Horror films or award winning docudramas are becoming daytime TV, and Oscar worthy screen matinees are background to the sucking glow of the internet. That's literally it for life right now, internet and films, food in between (baked beans on rice, nuff' said).
Things I saw today (read: sat through): Mercy Black (banal, cliché-ridden, unscary), that Rome docuseries (Caligula the Utter Cvnt and his licentious siblings), Tiger King (Florida Man strikes again, a sign of what happens when you lack history and culture in your life), and 1917, which I did perk my head up and watch. Heartstopping and heartrending in equal measure, shot in one glorious take -you can see why it was Oscar nominated, though a little harsh on Jerry, who is as likely to murder you as look at you, even when you save him from burning plane wrecks.
My good friend in Germany is facing trouble in a lockdown, and dreading time with the kid who'll drive her barmy (14 y.o, that age). She still works in social services, although unreasonably so, providing leisure and sporty options to refugees, which no one really feels is frontline nor essential anymore, including the refugees. She's also asking about any conspiracy theories I've heard (none so far other than a fudging of infection stats) but I do wonder. As of yesterday the UK govt started counting the people who'd died outside hospitals and the tally jumped by a quarter. In Germany they only test the living, which may account for why their survival rates are seemingly the highest in the world.
Sweden meanwhile marches on apparently oblivious, throwing caution to the wind as cinemas (though Indy films only, given the dearth of blockbusters, now delayed), schools, shop, cafés and bars still go strong, with citizens picnicking and BBQing on the beaches, parks and beauty spots, dazzling smiles unsheathed. Public gatherings are limited to 50 (down from 500 on Friday), and those over 70 advised to avoid social contact. There is an uneasy sitting between public trust in the experts, and the unfolding horror everywhere else, even just across the Oresund link where Denmark has been in lockdown for nearly a month. It's the biggest gamble the country's taken since WWII, back when they were twiddling over whether to let the Nazis through on one side and the fleeing Jews on the other -or why not both at the same time? Sweden is attempting once again, to have its cake and eat it. In a lovely Drottninggatan bistrot with beer and some pals.
Does life go on if the disaster unfolding, with thousands of dead, goes unseen? Is it normal? What impact on a complicit society will it have -and should ignoring the fate of others ever become cultural? Is it even a new normal? as that has long been the M.O. for much of the Western world in regards to the indentured billions of the Global South supporting our lifestyles the past few hundred years.
Sweden may be the one experiment that all our governments have wondered about.
Likewise Trump, like a stuck record on his daily Old Tyme Medicine Show introduced a pillow company CEO (who will now start making masks) at the daily press briefing, who then went on to beseech the nation to read the Bible, as well as castigate it for taking the good book out of the curriculum.
"God gave us grace on Nov. 8, 2016, to change the course we were on," ( referring to the day Trump was elected). "God had been taken out of our schools and lives. A nation had turned its back on God."
Indeed, God help us all.
Does March ever fucking end?